Ends Tuesday, August 23rd @ Midnight PT
Are you ready to make your needs and wants a priority?
Listen, we get it. Learning about the kink lifestyle can be so overwhelming. But we're here to help you take your relationships and sex life to the next level. We put together an incredible bundle of online products at a magically low price.

A CLOSER LOOK
Here's Everything You Get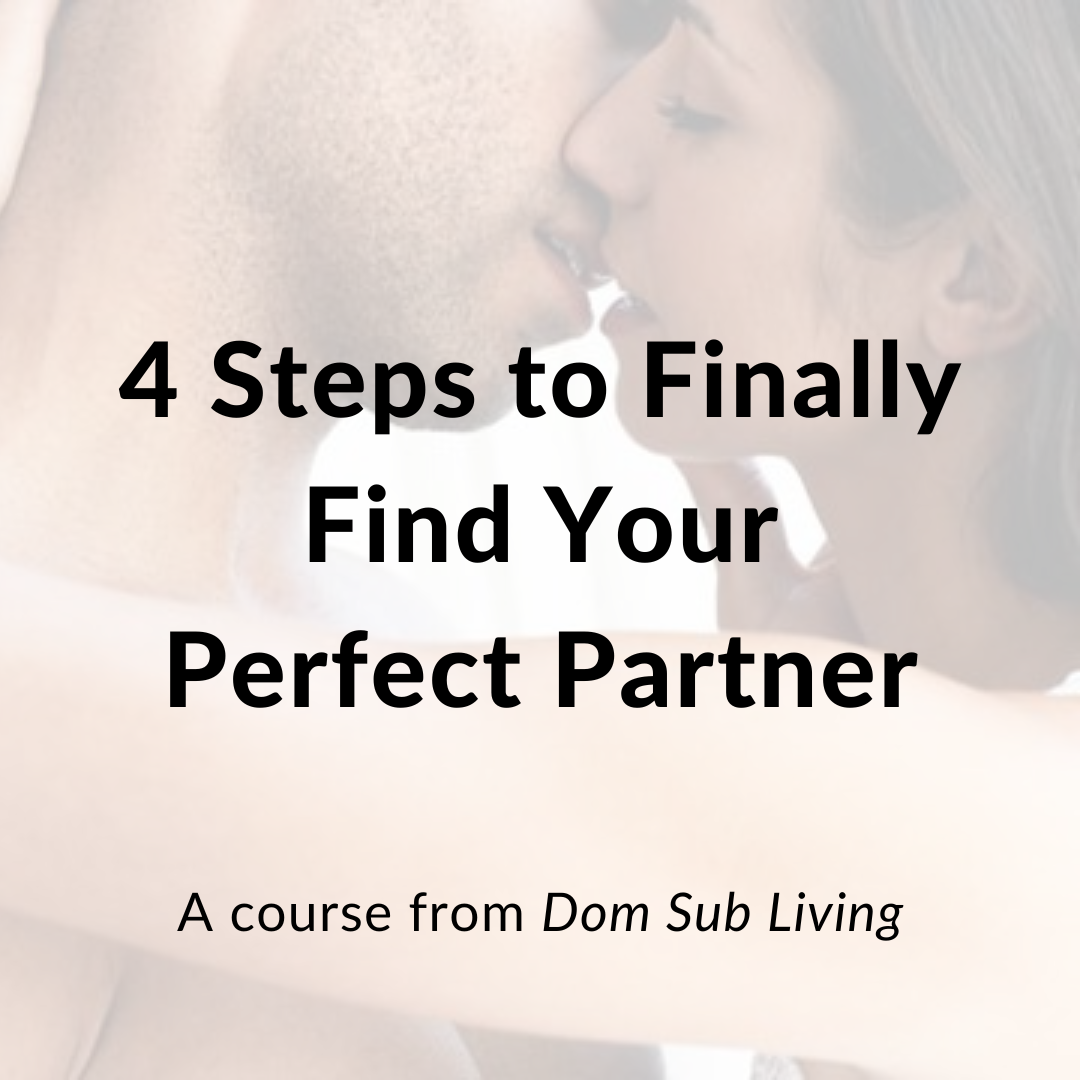 4 Steps to Finally Find Your Perfect Partner

Course from Dom Sub Living
Do you ever feel like connecting with the Kink Community or finding a BDSM partner is nearly impossible? Discover our insider strategies to find real Doms and subs, fast! Bonus: Get an exclusive rundown on what kink dating apps are really legit.
Regular price: $149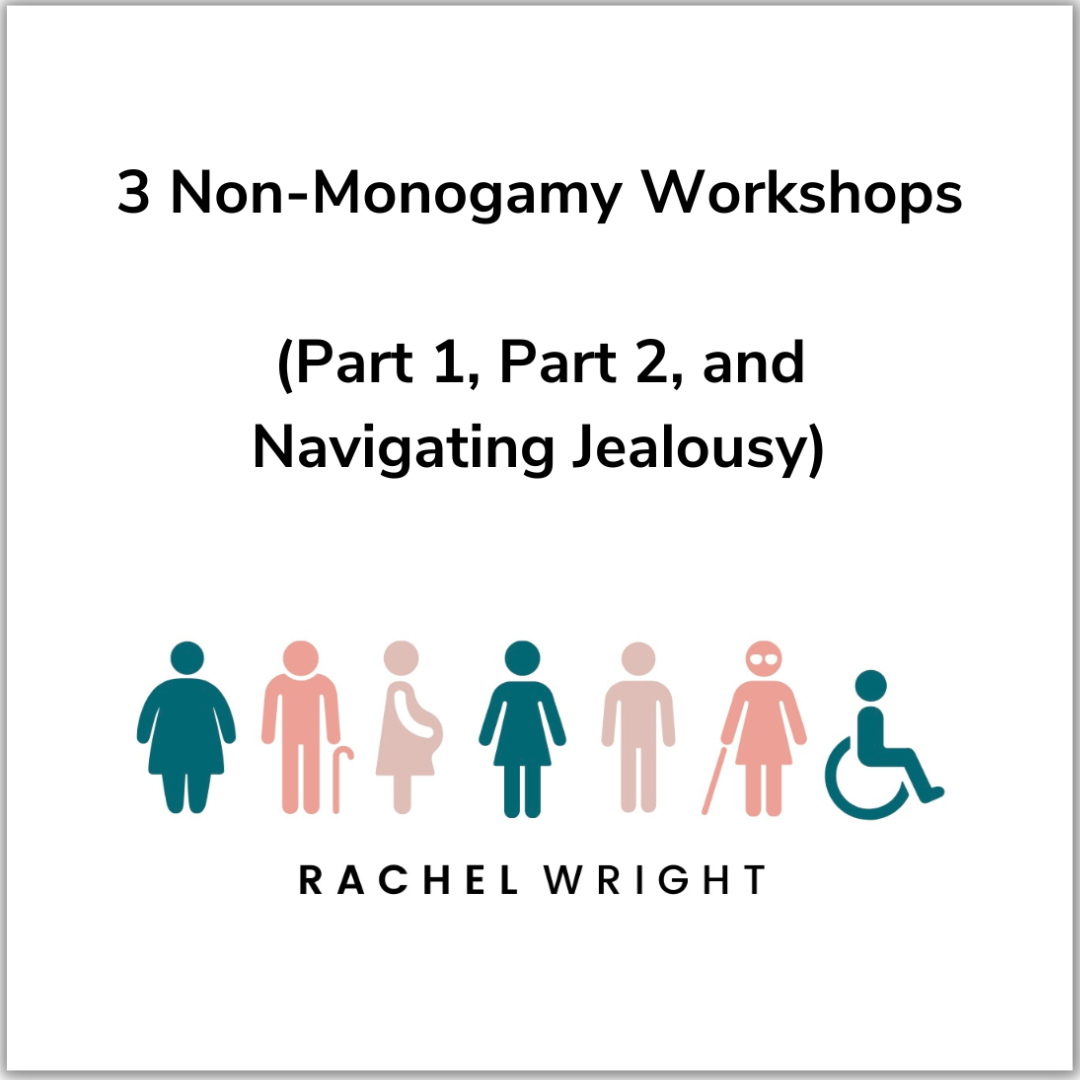 Non-Monogamy 101 Parts 1 & 2 & Navigating Jealousy

3 Workshops from Rachel Wright
WHO THIS 2 PART WORKSHOP IS FOR:
3 workshops that cover the fundamentals and beyond of non-monogamy and navigating through jealousy from sex therapist Rachel Wright, MA, LMFT.

Regular price: $99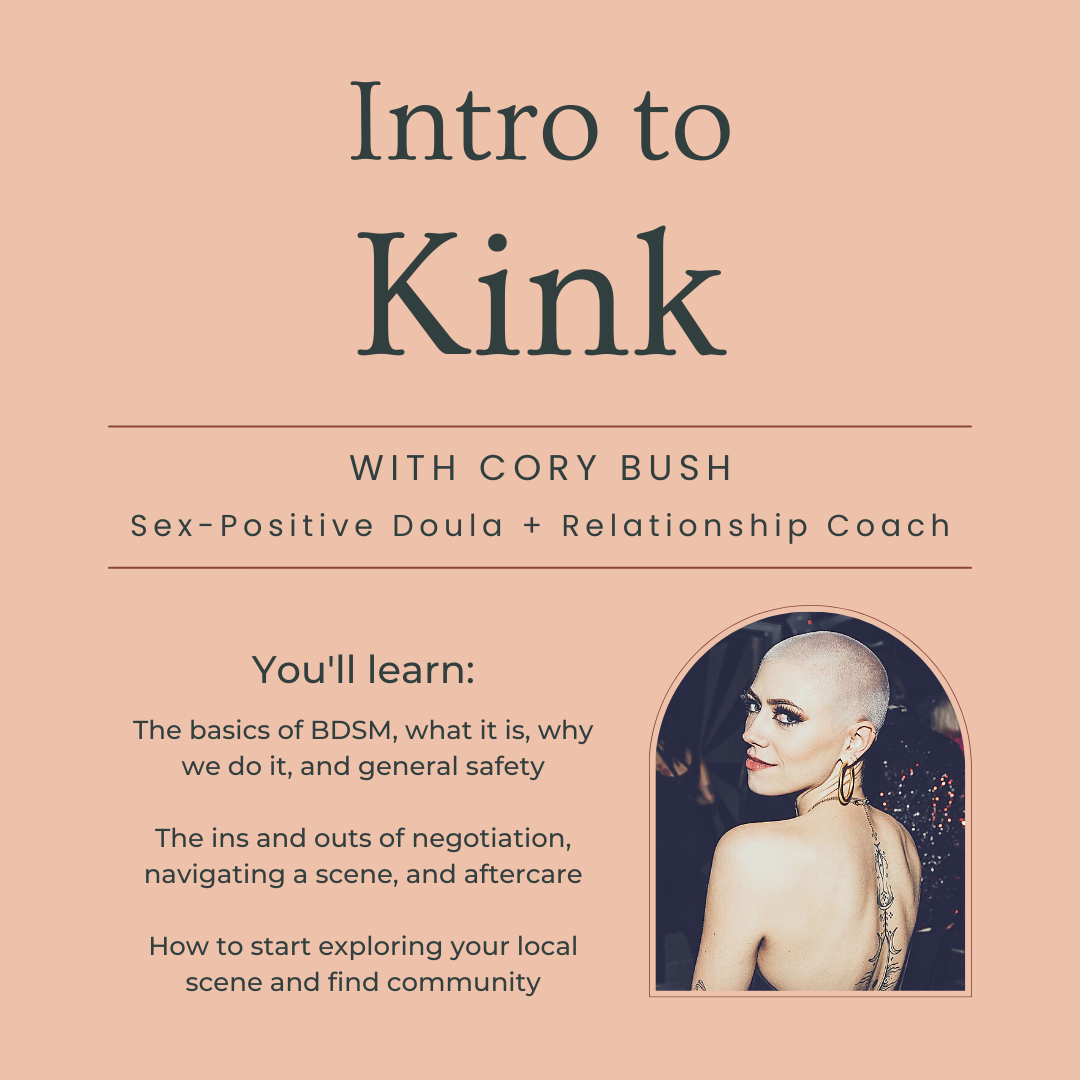 Intro to Kink

Workshop from Cory Bush
This hour long workshop designed to introduce you to basic concepts of BDSM and give you the tools to build your own relationship with kink. You'll learn about the basics of BDSM, communication & consent, and how to find community within kink.
Regular price: $25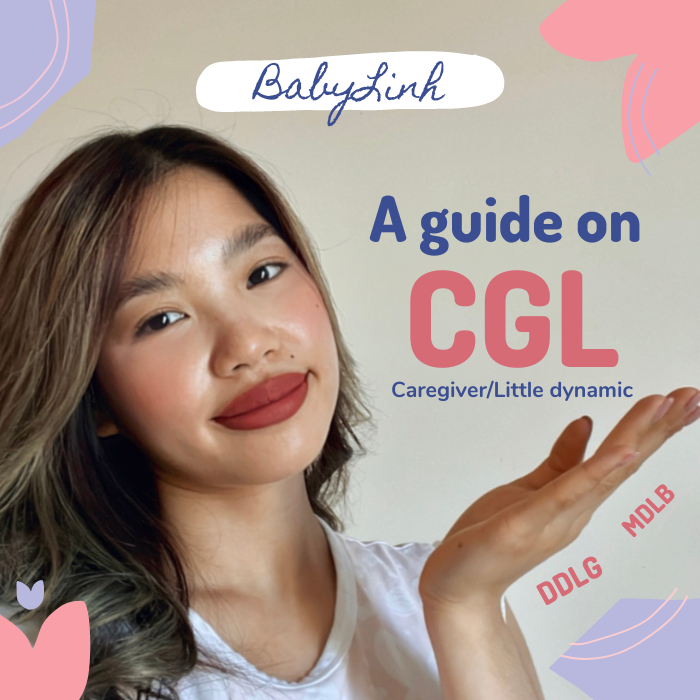 A Guide on Caregiver/Little Dynamics

Guide from Baby Linh

In this guide, you will learn about the Caregiver/Little dynamic (CGL) and answer these questions: What is a Caregiver? What is a Little or Middle? And what may a CGL dynamic look like in practice?

*Includes printable (A4 and A5) and digital self-care journals for Littles and submissives.


Regular price: $60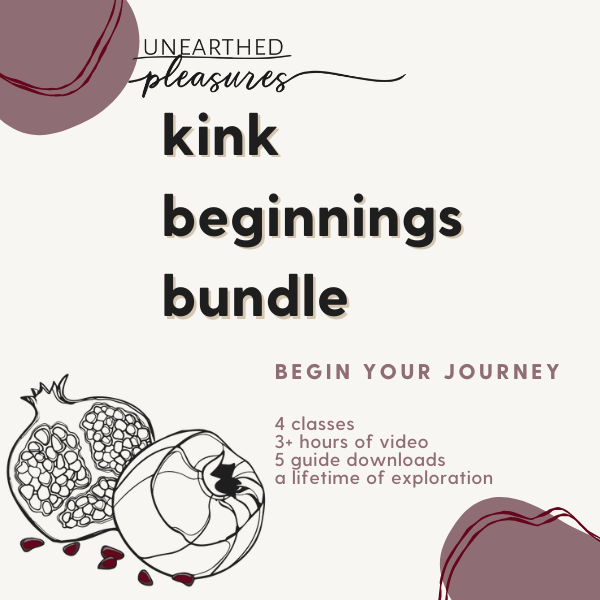 Kink Beginnings Bundle

Course from Unearthed Pleasures
Learn the strategies to begin your kink journey with confidence, knowledge, and excitement! Get the tools to unearth your pleasures, the resources to dive further, and the encouragement to grow through the challenges!
Regular price: $47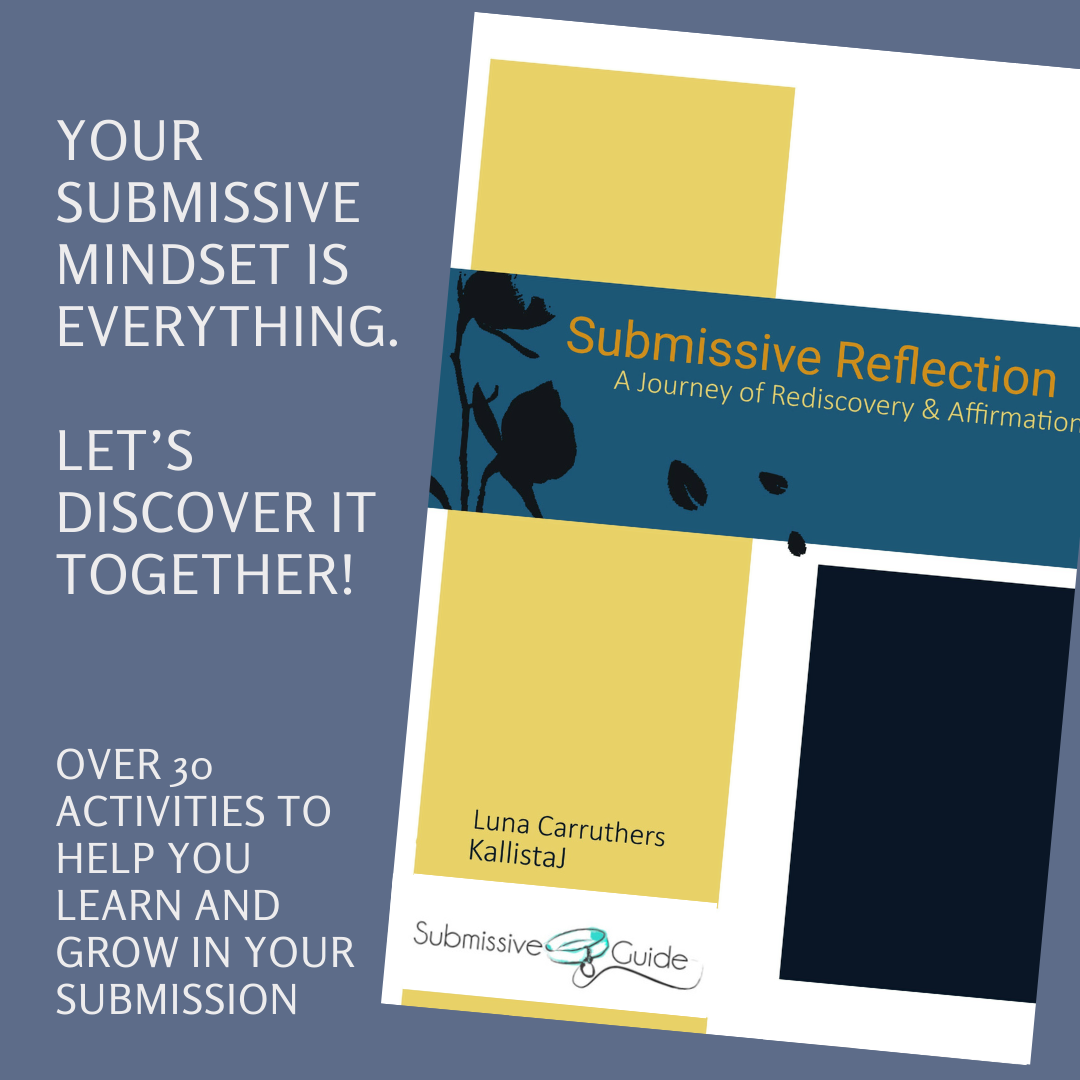 Submissive Reflection: A Journey of Rediscovery and Affirmation

Workbook from Submissive Guide
A workbook designed to build a clear picture of how to be the best submissive you can possibly be.

* Dozens of articles to keep you moving into deeper thought processes.
* 30 activities and worksheets to help you learn and grow in submission.

Come away knowing more about who you are!

Regular price: $16.95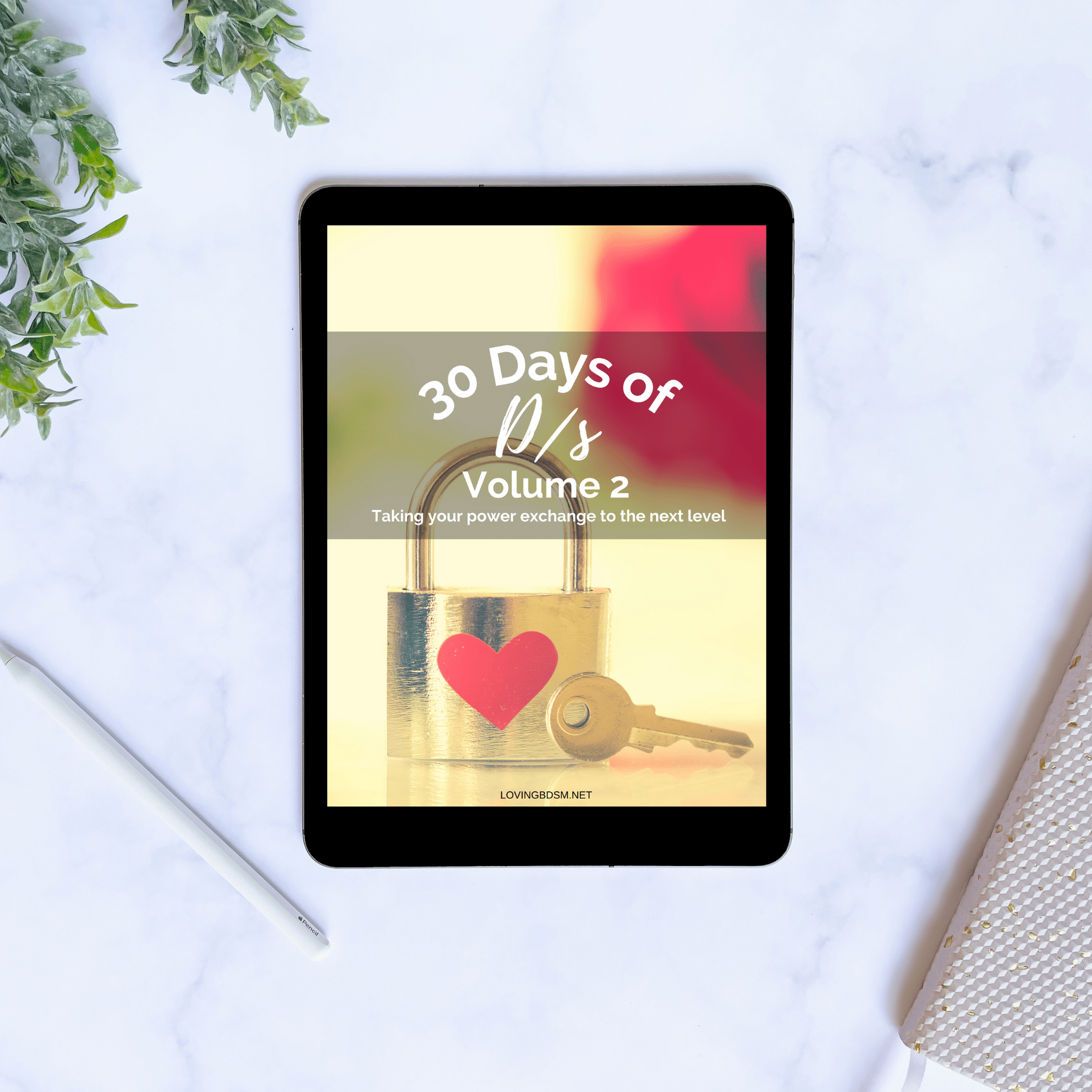 30 Days of D/s Workbook Vol. 2

Workbook from Loving BDSM
A workbook of 30 prompts that help you dive deeper into the realities of living in a D/s relationship, including the topics that don't get talked about in BDSM 101 classes like: dealing with stress, being wrong, experiencing low libido, mental and physical health issues, and more.


Regular price: $9.99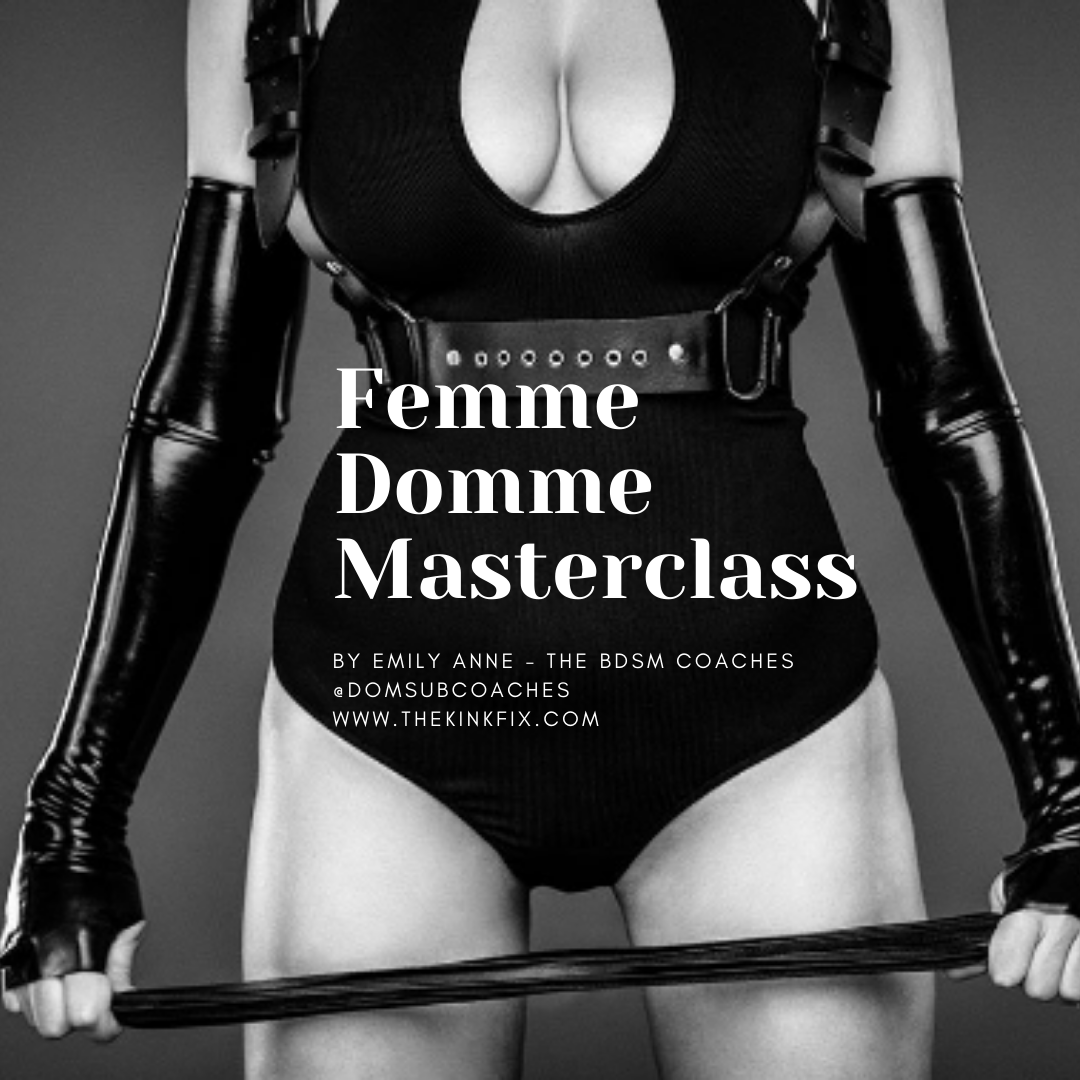 Femme Domme Masterclass

Masterclass from The BDSM Coaches
A masterclass for women/femmes/non-binary to learn how to step into their femme dominance.

Learn all about femme domination in this fun, informative, and empowering class taught by BDSM coach, educator and bestselling author Emily Anne.

Regular price: $97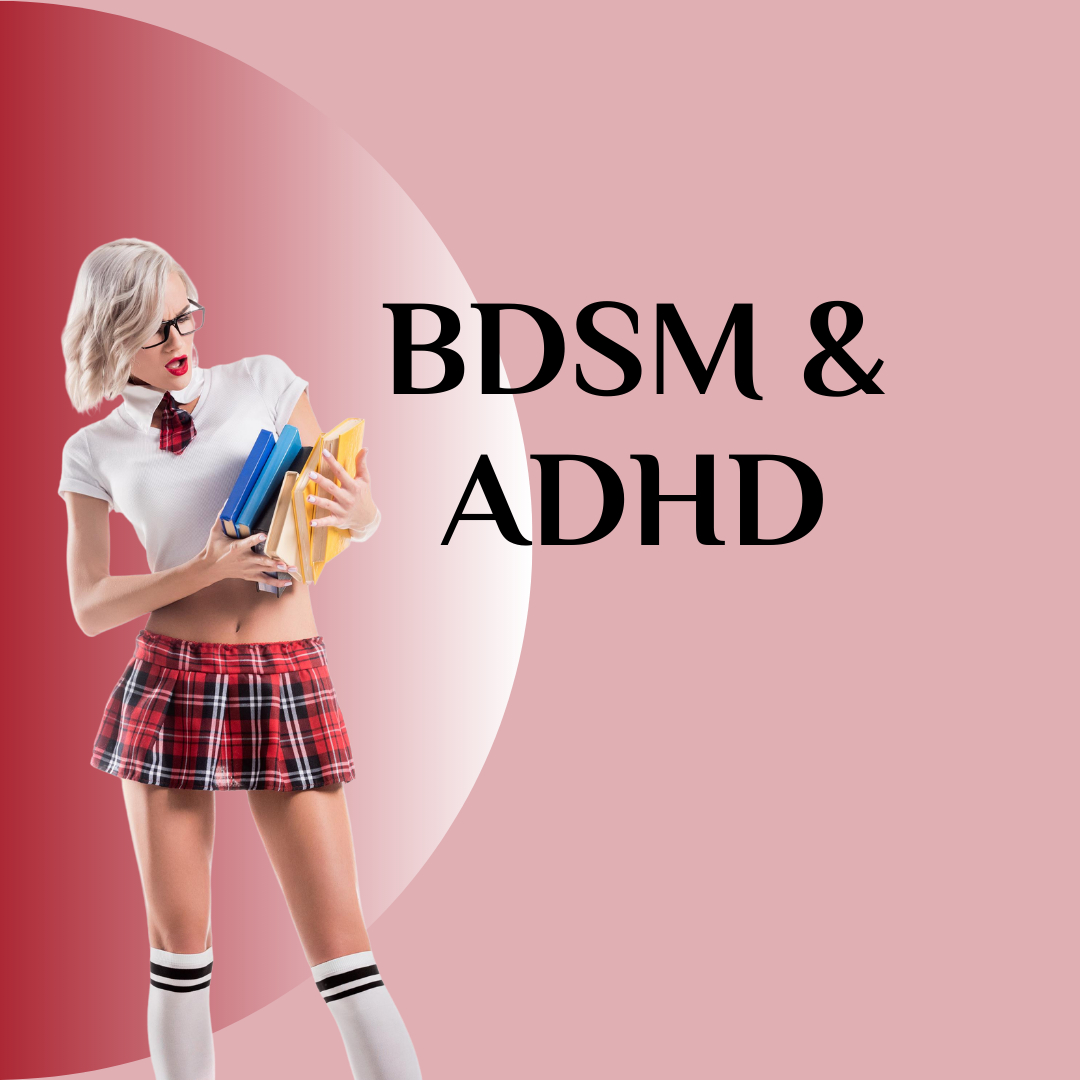 BDSM and ADHD

Workshop by Owning Your O
BDSM can be an incredibly powerful tool for people with ADHD (or problems with focus and motivation). Besides getting the surge of dopamine that helps with focus and motivation in a BDSM scene, there are ways that you can begin to rewire the brain away from anxiety and towards pleasure.

Regular price: $35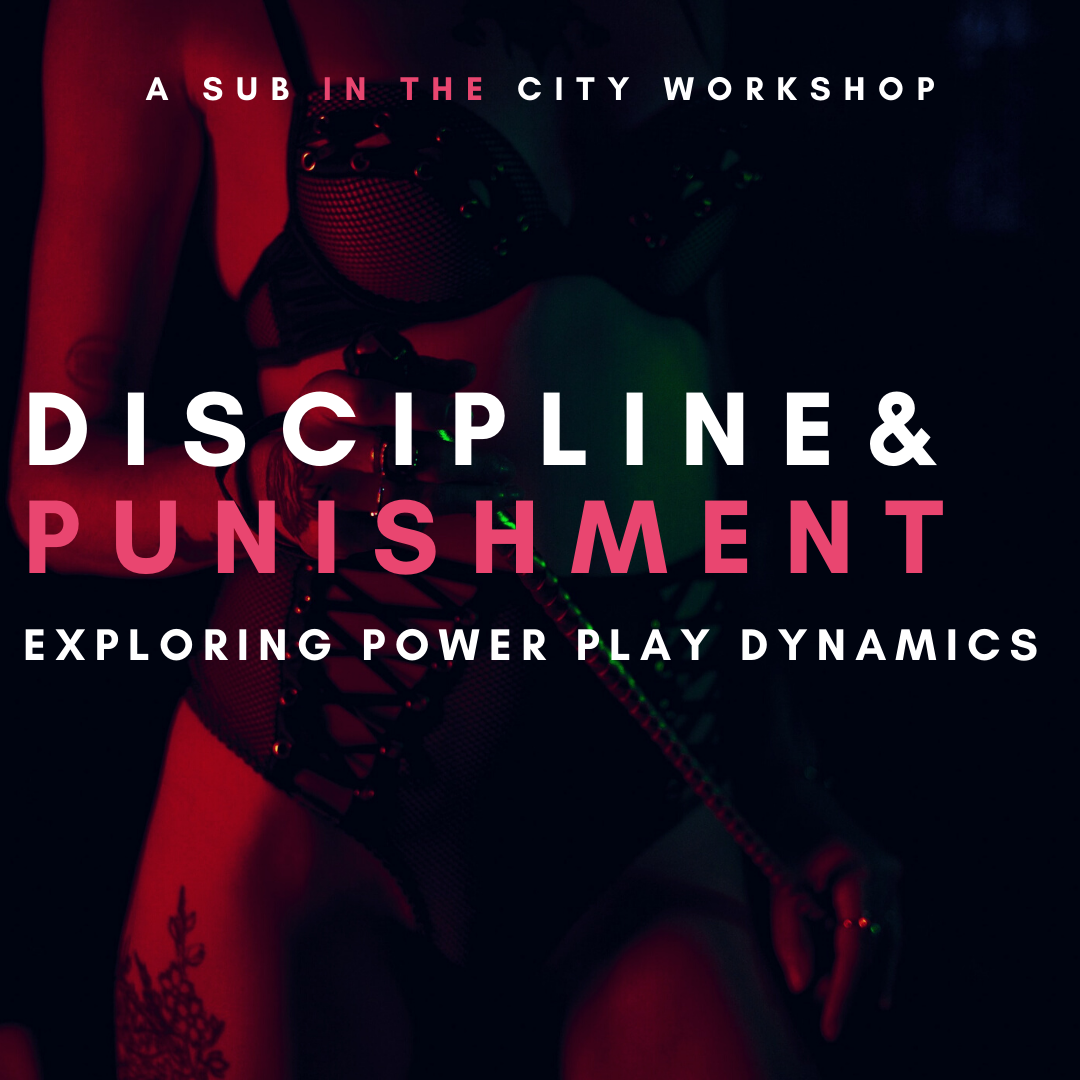 Discipline & Punishment

Workshop by Sub in the City
In this Discipline & Punishment Workshop by Sarah from Sub in the City, you'll learn about power play dynamics and how you can start to incorporate rules, rituals, and consequences into your D/s dynamic. This class will leave you feeling confident and inspired in training, disciplining, and punishing your sub.

Regular price: $137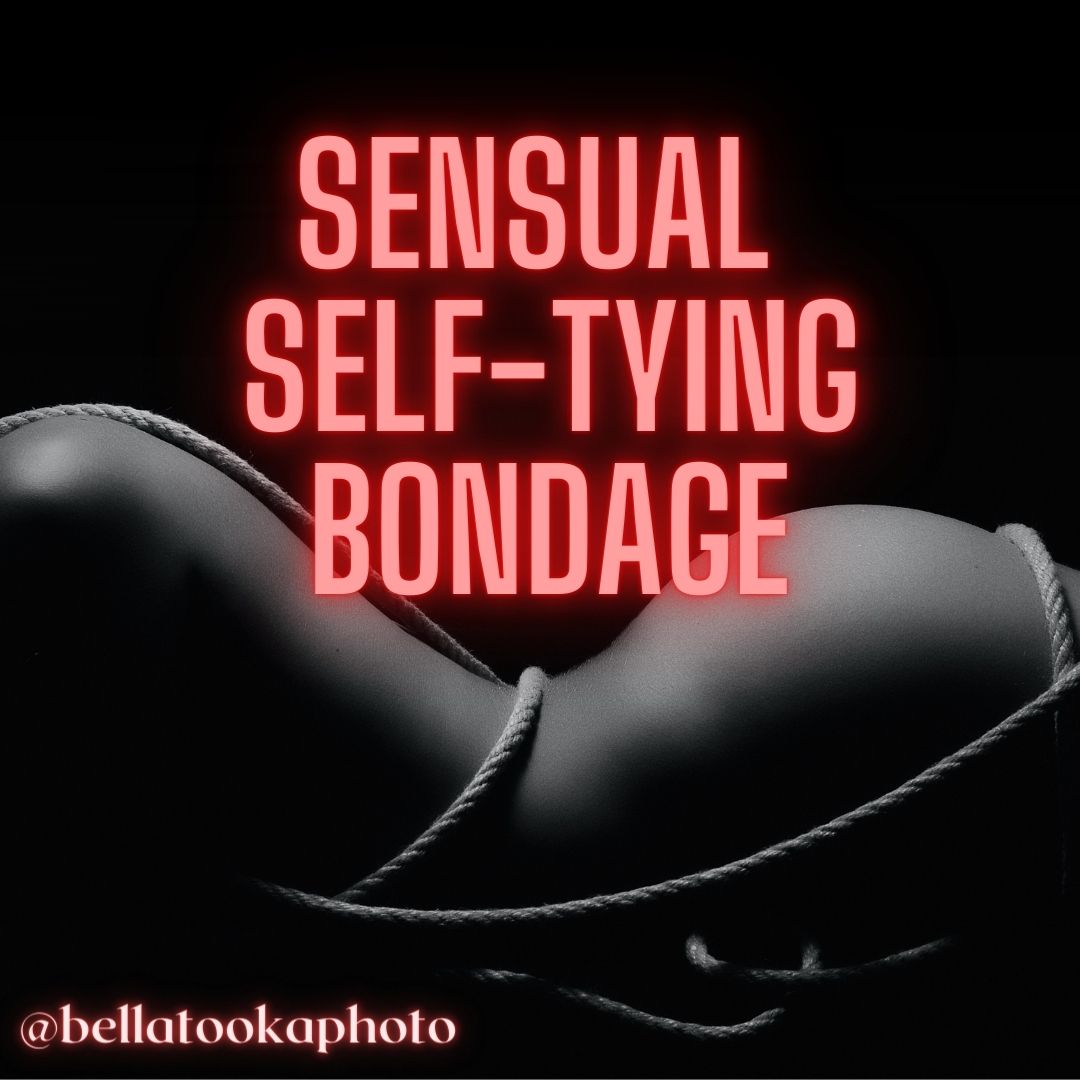 Sensual Self-Tying Bondage

Training from Isabella Frappier
Experience tying yourself up, explore your sexual edges, learn more about yourself as an erotic creature, and add a tool to your sexual tool-belt.
Learn online: how to do a hip harness (with my unique method), a very adaptable wrist/ankle tie, and another bonus tie, in two video classes!

Regular price: $80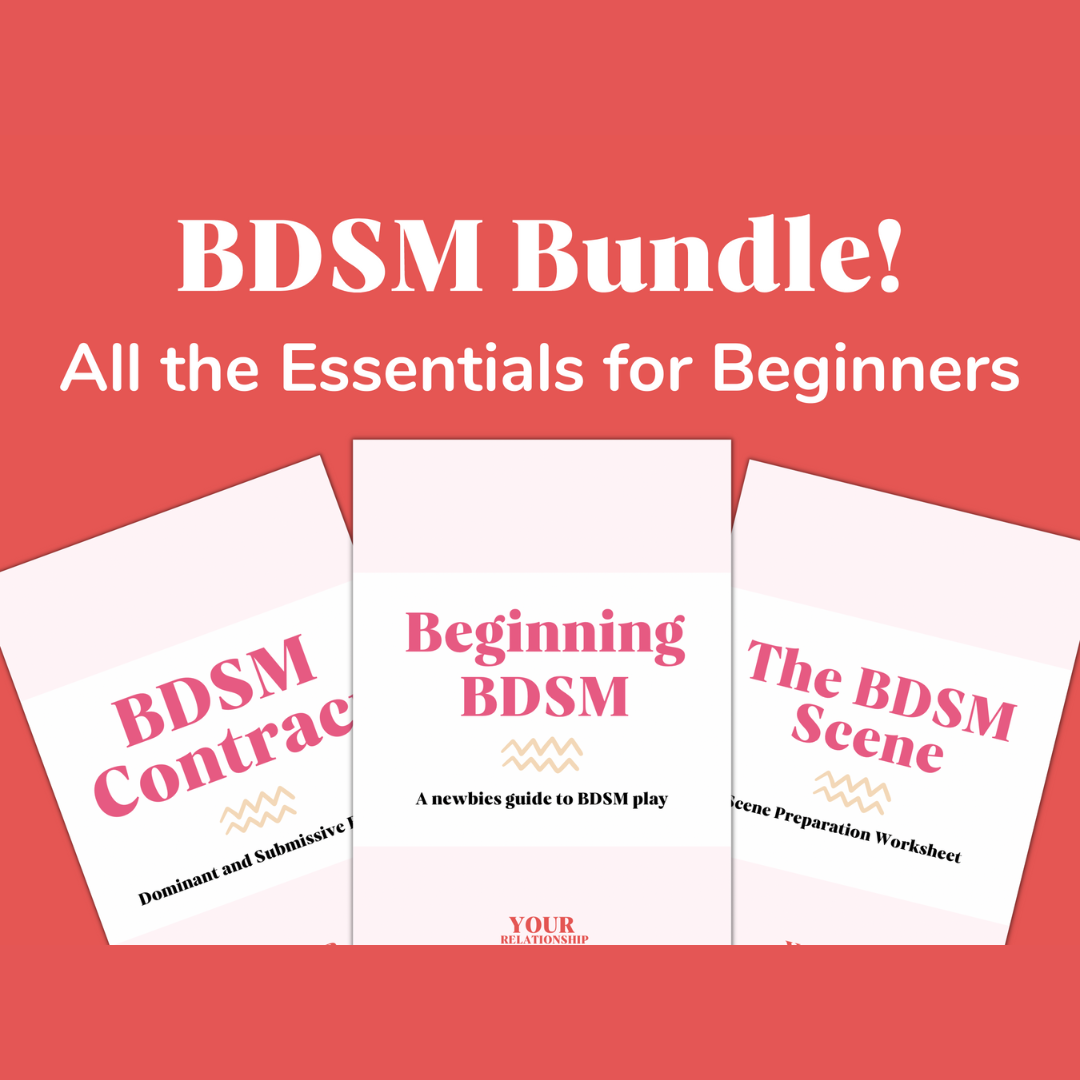 BDSM Bundle For Beginners

Workbook from Your Relationship Shop
Explore, communicate and act upon your BDSM desires with this bundle for beginners! Includes: A 28-page workbook guiding you through everything you need to know to begin your BDSM journey, a 12-page template for a BDSM contract with supportive guidance notes AND a BDSM scene-preparation worksheet essential for all relationships!

Regular price: $18




DON'T WAIT LONG
A Once-In-A-Lifetime Offer
We know you need no more reasons to understand that this is an offer that you don't want to miss. If you've ever thought about investing in knowledge to help start or grow your kink lifestyle, we are certain you will never find a better opportunity than this.
Don't miss this chance to get your hands on all the necessary resources to finally take your sex life, relationships, and happiness to the next level.
This is the one shot you have to get these 16 products for just one payment of $99 USD!
How are we able to offer such a discount?
The amazing creators that put together each of these offers are all very smart people and believe in the power of collaboration. They realized that together, and with our help, we can reach thousands of people, so many more than they could on their own.
These creators accepted our crazy deal to gain exposure and reach a new audience. It is an investment for them. In any case, they only accepted our deal because it only lasts for a week, so hurry!
HOW IT WORKS
We make it easy
❓Frequently Asked Questions

✨ Is it difficult to access the products?
Not at all. In some cases you'll simply need to provide your email address and then the training or ebook will be sent directly to you. In other cases, you must visit the creator's website, add the product to your shopping cart, and enter the unique coupon code that we'll provide so you can have access without paying for it.
It couldn't be any easier. However, if you have any questions during the process, you can send us an email and our customer service team will help you right away.

✨ Will I be able to buy this later?
No. These products have a high value and the only reason their creators accepted our deal is because this is a one-week only offer. After the specified time period in our agreement, we really aren't allowed to sell it any more, so there are no exceptions. It truly is now or never!
✨ For how long will I be able to access the products?


Once you buy the bundle, you have a full 3 months to enroll into the different offers and create a login. However, once this step is completed, you will be able to access them indefinitely!
Once you've signed up for each of the offers, your username and password won't expire unless the creator closes their blog or website, so you will be able to access them whenever you want for the rest of your life!
✨ I didn't find my question here.
Our bundle is quite simple. It is a well curated pack of digital products that we are able to sell for the duration of a week at a 91% discount off the original price, thanks to a deal we've closed with each of the creators.
After the purchase, you will receive an email with a link to your unique landing page explaining how to access each of the products for free. It's really easy and you'll be able to do this straight away!
But of course, if you have other questions that you'd like to be answered before purchasing your bundle, please use the chat box at the bottom right corner of this page and we will be happy to help you.

IT'S TIME...
NOW OR NEVER!
The Kink Bundle is just what you're looking for, and it's yours for the taking, but for this week only. Don't let this offer slip away!