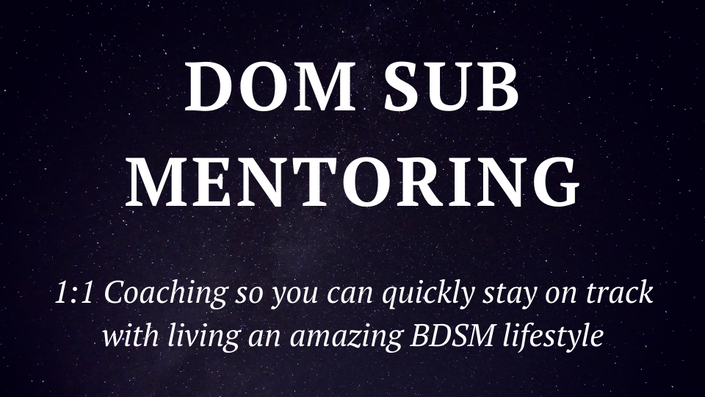 Dom Sub Mentoring
1:1 Coaching so you can quickly stay on track with living an amazing BDSM lifestyle
Join me for a personal mentoring session, and together we'll tackle what's holding you back from reaching your goals as a Dom or sub!

Wouldn't it be great if you could...
★ Get Expert Advice
Have access to a BDSM expert who understands where you're at in your struggles and can show you how to overcome them.
★ Get to the Root of Your Problems
Dive deep into your mindset issues and find clarity by the end of the day so that you can stay focused.
★ Get the Right Amount of Support
No feeling pressured to figure this all out in a rushed, 30-minute call. There's time to find clarity, strategize, and even implement.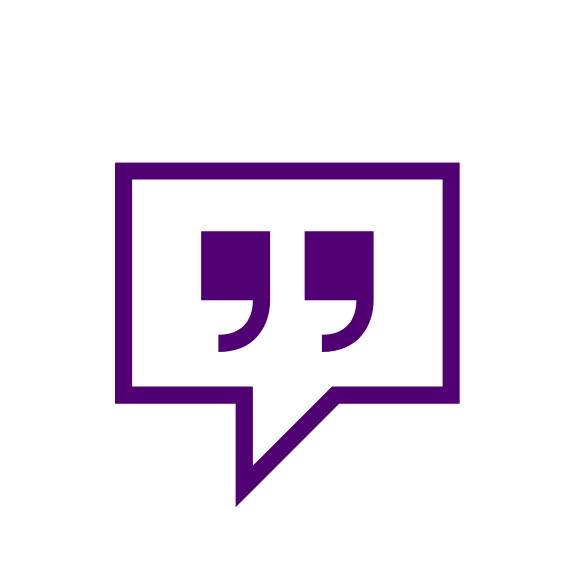 "This was such a unique opportunity. Not only did I get answers to all the little questions in the back of my mind, but I was able to get out of a headspace that was stopping me from continuing to be a sub. BDSM can sometimes feel isolating when you are sorting things out, but I loved having a mentor for a day, helping me along with MY unique situation!"
- Lisa
What can we talk about during our session?
Here's some ideas based on what others have come to me about…
Staying on track when life happens
Maybe you feel stuck in a vanilla rut, or too caught up in the day to day issues of a 24/7 relationship.
Becoming a better Dom or sub
Mentoring is great if you're looking to make big changes - mastering self-discipline and confidence while achieving more consistency.
Fixing relationship issues
Maybe you're struggling in a long-distance relationship, or you want your partner to become better in their role.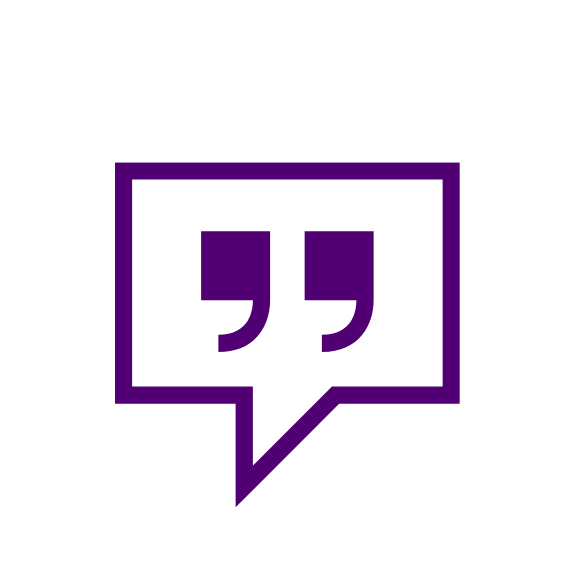 "I was dealing with some internalized shame as a Dom, and I also needed some specific ideas. I feel so much more confident in my role as a Dominant after speaking with Alesandra. She helped me to understand things about BDSM that I hadn't considered previously, and I was quite grateful for the opportunity to pick her brain."
- Arthur
How Exactly does this work?
__________
A Day of Mentoring is a different offering than what you're maybe used to seeing. Here's what it looks like on your end…
1. You choose a date + book a session

You don't need to free your calendar for this. This offering is very normal life friendly (think things like going to work, picking up kids from school, walking your dog, etc).
You just need to make sure you have enough time between your day's activities to listen and reply to messages - as well as the mental space to ask questions and process what we talk about.
2. You'll set up a FREE Voxer account
Voxer is a free chat app that you can download to your mobile device or use on your computer to communicate and listen in real time, while also having the luxury of playing audio back.
We'll add each other on Voxer, and you can send me a message in advance to be sure we're connected before our day together.
3. When your day comes, you'll have access to me for 8 hours
Don't worry - this isn't an 8 hour long chat, and you're not expected or supposed to be sitting by your phone waiting for replies. We'll be exchanging messages throughout the day at a steady yet relaxed pace. It's not rushed.
The best thing about a Day of Mentoring is that we have space in between messages to think about ideas, and to take action. That's part of what makes a Day of Mentoring so effective.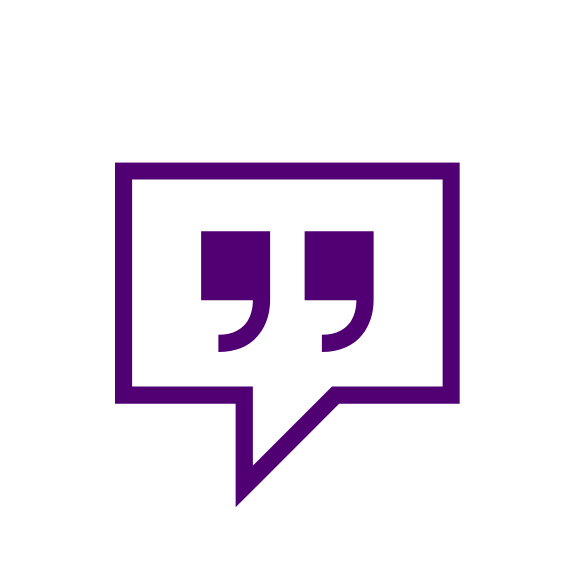 "Before our session I was feeling overwhelmed with "vanilla" life issues, and not able to fully commit to the lifestyle. I'd been wanting to regain focus, but I didn't know how to get started, especially because I don't have a partner yet. I was shocked by how much we got to cover in a day. I'm also always impressed with the questions you ask, as they got me to reflect on things I wasn't considering (but needed help with)."
- Sara
Why can I help you get results?
Hi, I'm Alesandra!
As a BDSM instructor and kink strategist, I've taught more than 2,000 students how to start and grow their Dom/sub lifestyles.
Whether you're single, a couple, Dominant, submissive, or switch, you'll get support from an expert who has been in your shoes already and understands your struggles.
My Dom and I have a successful 24/7 relationship, and I've helped hundreds of other students overcome the vanilla rut and get back on track. We've been exactly where you are right now and I can't wait to share our skills and knowledge with you!
Frequently Asked Questions
What if we're in different timezones?
I'll be available for 8 hours during our day (PST). This means, most time zones get at least a handful of hours of conversation during a mentoring session.
What if I need to reschedule?
Life happens, right? If you need to reschedule, I ask that you please give me 24 hours notice. I only take 2 chat sessions per day, so if you cancel at the last minute, you've taken away what could have been someone else's best day for having their chat. To reschedule, simply click the rescheduling link in your confirmation email.
What kind of topic is not a good fit for a chat session?
While the sky is the limit with what we can discuss relevant to BDSM and the Dom/sub lifestyle, this isn't for those that are looking for online sex. I'm happy to help with relationship issues/advice or BDSM techniques, but actual sex chatting or sharing photos will not be happening.
How much time is included in a mentoring session?
You'll have me "on call" for 8 hours. Don't worry. This doesn't mean we'll be communicating nonstop for the full 8 hours. That's just the window during which we'll be exchanging messages.
How available do I need to be over the course of the session?
This is great for busy people! During our call, we'll be exchanging messages at a slow yet steady pace throughout the day. You'll want to make sure you have enough time to listen and reply to messages, and to really absorb the conversation. But this is something you can do on the go as well. I'll try to be as responsive as possible, and we will be able to do a little back-and-forth, but it's not like we're on a call all day together.
What is Voxer and is it free?
Voxer is a free chat app similar to WhatsApp and you can even listen to audio in real time too - it's like a walkie-talkie! You'll simply download the app on your phone (there is a desktop option too), add me as a contact, and we'll be able to connect instantly with both voice and text. This won't involve any video chat (so don't worry if you are wearing pajamas or haven't washed your hair - I will never know!)
Can my partner and I do a group chat with you?
Absolutely! When you sign up and enter your name and email, there'll be a button for "Add Guests". Just click it and add their email, and they'll get instructions for how to join also.
I have one more question before I book.
No problem! Just send me a message using the chat box at the bottom right corner of this page and I'll get back to you.