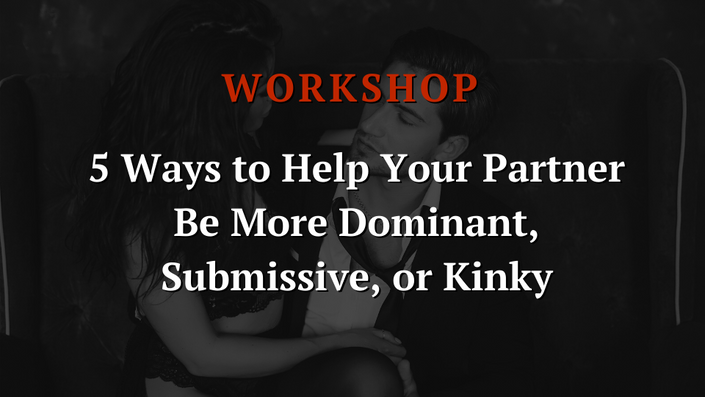 5 Ways to Help Your Partner Be More Dominant, Submissive, or Kinky
[WORKSHOP]
Everything you need to know about getting your partner more interested and comfortable in the BDSM lifestyle, so you can start getting your needs met – today!
When it comes to your relationship are you...
✓ Tired of watching your partner have no clue what they're doing

✓ Searching for a coach or mentor for your partner
✓ Wishing your partner would take more interest in the lifestyle as a Dom or sub
✓ Ready to finally tell your partner you need *more*
If the answer to any of the above is a heartfelt "YES", don't miss this workshop...
Here's a sneak peek at what you'll learn...
> A breakdown on getting your partner more comfortable with kink

> Insider strategies for preventing "topping from the bottom"
> Why NOW is the best time to discuss the lifestyle with your partner
> How to help your Dom be more dominant, and your sub more submissive
> The super-easy way to get your partner off the fence
> How to initiate the kink conversation
> The secret to motivating your partner to go farther
> How to help your partner follow through with their role
> A step-by-step action plan for finally getting your partner interested & motivated
> And so much more...
I'll also share with you a way to learn from me deeper!
This is a 60 minute in-depth, pre-recorded workshop, with an extra 45 minutes of Q&A with me I did at the end.

You'll receive the video recording, audio, Q&A, slides, and helpful links & resources.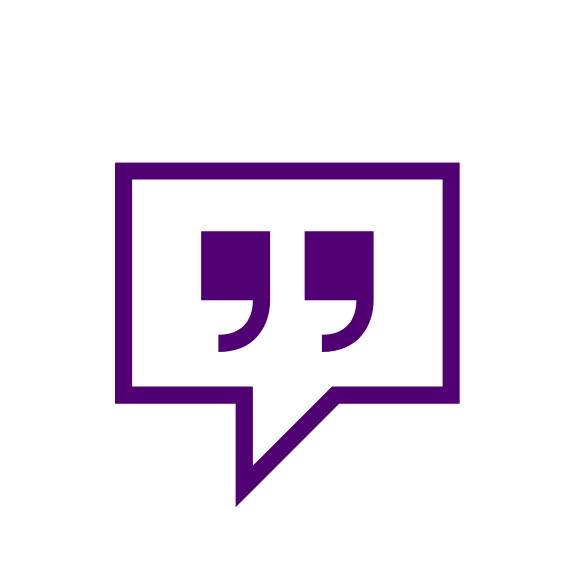 "The workshop was AMAZING! It really set us up for success, and gave me a clear path to help facilitate our steps in this journey. What I liked the most was the open, honest environment Alesandra provided. I absolutely recommend this workshop!"

- Matthew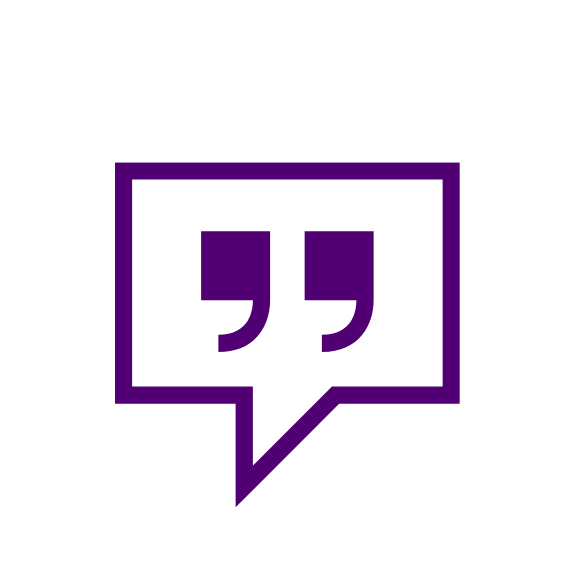 "My husband wasn't dominant at all, and wasn't interested in anything to do with BDSM. Thanks to your priceless help I was finally able to get him comfortable with the lifestyle, and actually take the initiative in his new role. After 17 years of marriage we're finally having our own '50 Shades of Grey' life."
- Tiffany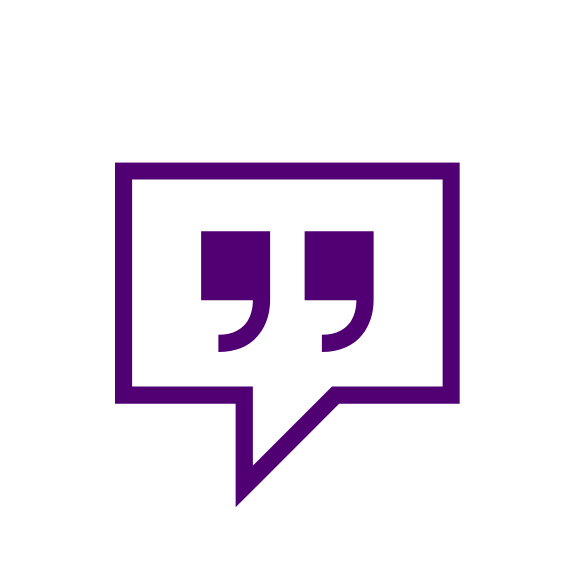 "I cannot thank you enough for your help, and I seriously had to tell you what this means to me. And I loved the structure of the workshop! If you have what it takes to do the work in this training your dynamic will 100% get better."
- Todd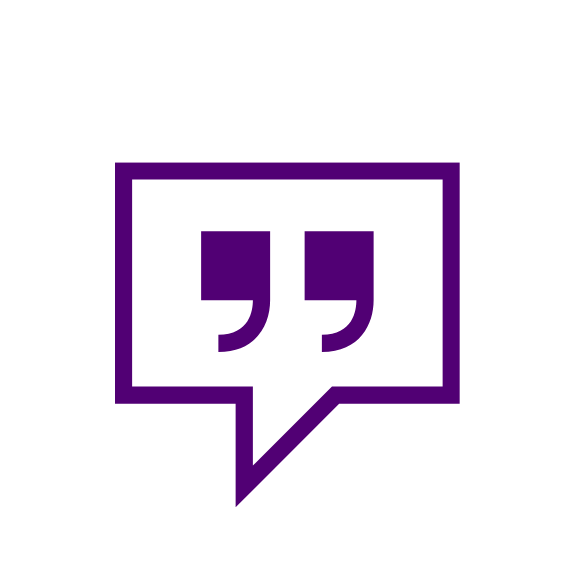 "This workshop was amazing. You answered all of my questions, and helped me SO MUCH. Thank you Alesandra!"
- Grace
Who is this kinky instructor that created this workshop?
Hi, I'm Alesandra!
I help kinksters create the life they truly want. As a BDSM instructor and kink strategist, I've taught more than 1,000 students how to start and grow their Dom/sub relationships.

I also lead an ever-growing community where I help couples explore BDSM more fully. As the creator of Domsubliving.com, I reach more than 100,000 people a month, and have over 20,000 satisfied subscribers. I'm grateful every day for this community I've created online.
I enjoy being a submissive in a successful 24/7 relationship, which has become one of the most powerful decisions I've made in my life. So even if you're new to BDSM or have been struggling to motivate your partner for years, this workshop will become your step-by-step system for helping your partner be more Dominant, submissive, or kinky.
Frequently Asked Questions
How long do I have access to the workshop?
How does lifetime access sound? After enrolling, you have unlimited access to this workshop for as long as you like - across any and all devices you own.
If I don't have a partner can I still sign up?
Absolutely! Many of my tips work for single Dominants and submissives too. Plus, since you'll get lifetime access to the workshop, you'll be even more prepared to help your future partner.
Will the workshop help those in a long-distance relationship?
Yes! The strategies and hacks I teach can work for all types of relationship dynamics, including long-distance.
I have one more question before I sign up.
No problem! Just send me a message using the chat box at the bottom right corner of this page and I'll get back to you.